December 12, 2022 was our first Winter Showcase. Thank you to everyone who made it a success. Teachers from grades K-12 displayed work that their students have done this first semester. It was a joy to have so many students and their families on campus to explore the work displays, share hot chocolate, meet teachers and Pickle. Students had the opportunity to record a cameo appearance in upcoming Mesa Virtual Campus morning announcements. Thank you to everyone who made this event a success! Here is a link to see some of our students' work - Virtual view of the December 2022 MVC Winter Showcase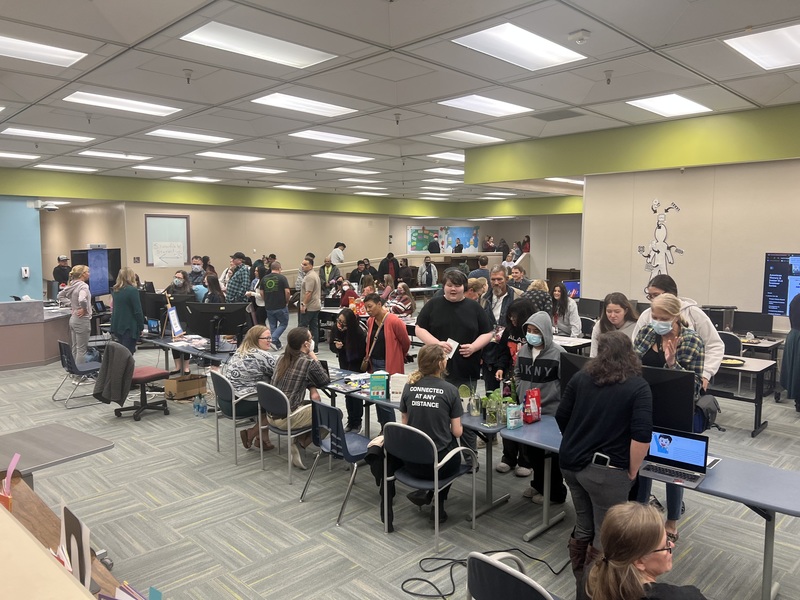 Families talking with teachers and looking at the work so many students have done this year so far.
Sixth graders had a "snowball" fight!